Our book: "The complete project manager"
The book "The complete project manager" is about making the job of a project manager fun again.

There are a lot of books about what you should do to successfully execute projects. What a stakeholder analysis is, what risk management includes, what the importance of plan-do-check-act is, what is expected of you when managing a team. But how you exactly apply that, how that also works in less ideal circumstances, how you integrate that in your own work process and how you make sure that you are really going to do it… that remains for many people a "do it yourself" issue.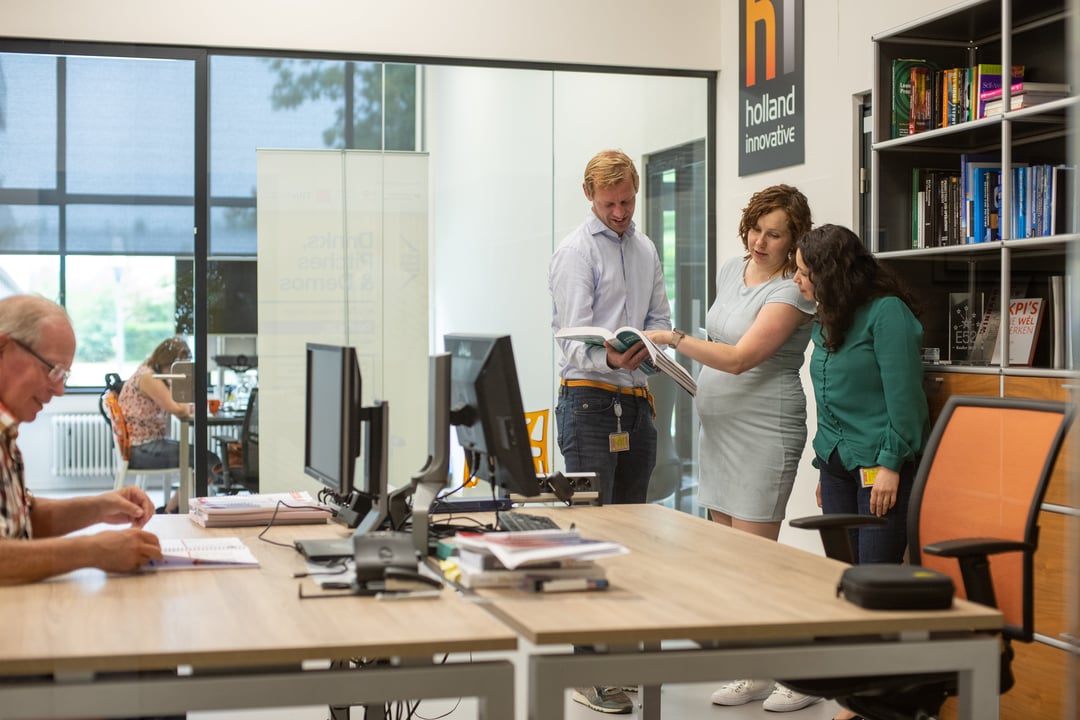 In the book, the author Roel Wessels searches for the true essence of project management. Because in a world where projects and partnerships become more and more complex and where there is a call for comprehensive methods, he believes there is a need for simplicity. Therefore we have to go back to the core, to enable you to combine the useful elements from many available methods and leadership techniques and to understand how to apply them to your own style. Because it is not the methods that make the difference, it is you who applies them!
If you understand the essence, you can even be agile in a traditional environment, let teams take their own responsibility in top-down structured organizations, and change the coordination with the client from a negotiation game into a coproduction.
A book about the how of project management and how you as a project manager can stay in control in difficult situations by having a proactive attitude.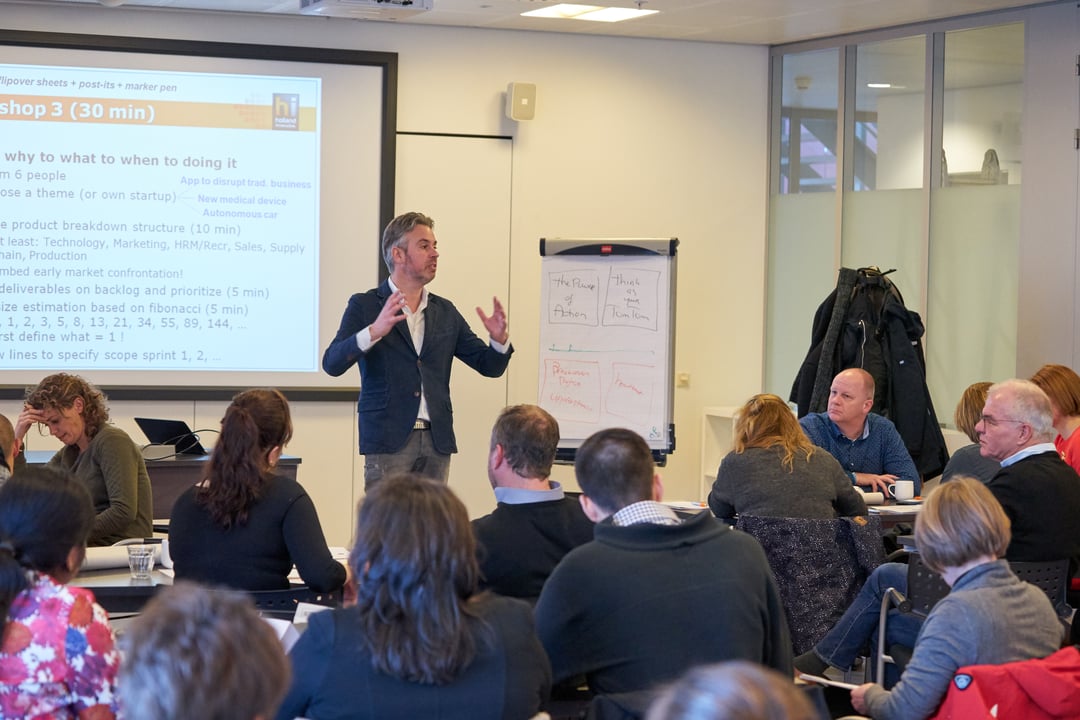 The 4 central themes of the book
&-&-&-paradox

Doing more with less. Monitoring things closely while also giving the team sufficient autonomy. Recognizing uncertainty and making a commitment.
The growing demand for and-and-and turns a project manager's life on its head.
Breaking through the &-&-& paradox requires expertise, leadership and creativity.

The TomTom

The TomTom GPS navigation system teaches us about Agile Leadership. This makes us goal-oriented, flexible and helps us to act as proactive influencers.
The TomTom is always looking for the optimal path to the goal and communicates the consequences to the client. Keep taking action as long as the goal has not yet been reached, especially when things are not going your way!
The heartbeat

Rhythm leads to progress without coercion for self-organizing teams and professionals. Without heartbeat no PDCA-cycle and learning ability.
You can compare your project to a ten-kilometer ice skating race. This race is actually 25 laps of 400 meters.
If you meet your (weekly) "lap times", you know your project is on schedule!

The Blind check
Checking off tasks is rewarded with a shot of dopamine that makes you want it again and again. However, beware of the blind check!
The blind check gives an illusion of progress and leads to unexpected corrections later on.
A task is only done when it brings you closer to the final goal!
More about project management
Do you also want to become that complete project manager, or are you already an experienced project manager and want to enrich your knowledge? Then the project management masterclass is made for you!

Discover the superlative of dealing with changes in an agile way: learn to initiate those changes that will help yóu. Transform from a controller into an influencer!

In this masterclass, there is a lot of individual attention for the participants. Learning as a group is the central theme, which is why the maximum group size is 10 participants. You can apply individually for trainings in Eindhoven, Enschede, and The Hague. We also offer the masterclass as an in-company training tailored to your organization.