**This original article was previously published on the Innovation Origins website on April 16th, 2021. The original article can be found here. **


IVD testing, unlike regular screening tests, no longer needs to be performed in a medical setting, such as a hospital.
In-vitro diagnostics (IVD) is playing an increasingly important role in medical diagnostics. However, IVD still lacks adequate regulation. The new European legislation, which classifies tests according to the risks for the individual and for society, is set to change this. Holland Innovative (HI) in the Dutch city of Twente, with years of experience and integral knowledge of product development, is already working on a training course for its customers.
IVD involves measuring all kinds of values in tissue, blood, urine or saliva samples outside of the human body. This is done, for example, by using sensors that are based on semiconductor nanotechnology, where the information from sensors is analyzed via algorithms. IVD tests no longer need to be performed in a medical setting, unlike regular tests in a hospital.

This offers a wide range of advantages. You can drastically reduce the pressure on medical services for one thing. Whereas specialists within traditional medical diagnostics, such as radiologists, work with enormous equipment, IVD is all about 'miniaturization'. This means that the technology is becoming smaller and smaller. Which also makes it possible to carry out tests at home. Because the new measuring equipment fits into a chip, this technology is also referred to as a 'lab-on-chip'.
Impact on our daily lives
The social importance of IVD is substantial. All the more so, since it can also be used to detect all sorts of diseases and potential new viruses. Such as COVID-19. Although Ivo Aarninkhof, co-founder and managing director of Holland Innovative Enschede, does not want to let that detract from the discussion around IVD. "IVD is about so much more than just testing for COVID-19. A simple example is a pregnancy test, where the presence of hormones is measured in urine." "IVD can be used to measure all kinds of blood values. Like the tiny pinprick in the finger of diabetics, but also to administer medicines in a targeted way. In which you continuously measure all kinds of values so that you can adjust the dosage. IVD has an enormous impact on our daily lives. And this is only going to increase in the future. Diagnosing cancer, for a start, is still very complicated at the moment. But who knows, IVD will also play a role in that in the near future."
Integral knowledge
Holland Innovative in Twente, founded in 2012 and since 2019, merged with Holland Innovative in Eindhoven, occupies a special place in these developments. It helps companies who want to bring medical devices to the market. From large, listed companies, to start-ups who have a fantastic, innovative idea.

Aarninkhof: "What we do is link knowledge about medical technology to expertise in project management, product and process development, as well as the reliability of medical products. In addition, we also focus on safety and regulations. We have already done this for suppliers of medical devices, and we are now doing it for IVD as well. We help companies to put their idea into practice. In all of this, the integral knowledge, combined with years of experience in bringing medical products to the field ourselves, really comes in handy. You've got to have your feet firmly on the ground, – or as we say here 'in the Twentsche mud'- to be able to put an idea into practice."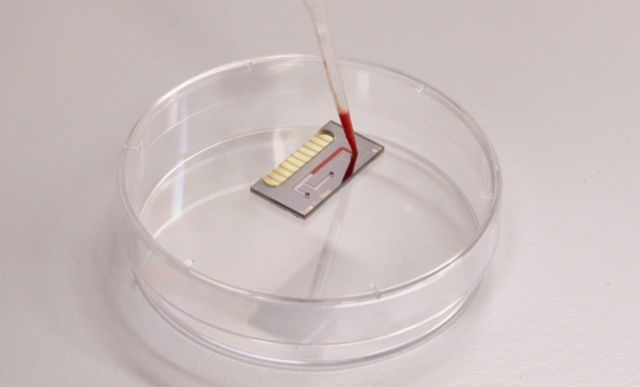 "With all of the rapid developments surrounding IVD, a new component has been added," explains Lisanne Karbaat, who was originally a biotechnologist and researcher in the IVD domain. She was appointed Project Manager Medical Devices at Holland Innovative last year. "There were already all kinds of people on board who had a great understanding of medical technology. However, in IVD it is also important that in addition to the technology, you also need to grasp how it all works in the laboratory and the human body. This also entails chemistry and biology."
Yet in addition to her substantive knowledge, Karbaat also focuses within Holland Innovative on passing on knowledge that is related to practical issues. "All kinds of spin-offs from universities come to us. Behind them are newly graduated young people who have fresh ideas. And enormous drive. But what they lack is knowledge of all kinds of practical aspects. We, therefore, offer them a three-day training course on three themes: 1) how to design the most reliable product possible, 2) project management, and 3) legislation and statutory regulations."
New European legislation
Holland Innovative already had training courses available for providers of medical devices. That includes the training course 'Fundamentals in Medical Device Development'. Currently, a training course is also being developed for IVD in the run-up to the introduction of the new European Legislation as of May 26, 2022. What is going to change with this new law? Kardaat: "There are already strict European regulations for medical devices that stipulate what companies must comply with where risks are concerned."

"The tests that you have to do as a manufacturer in order to demonstrate that a product is safe are dependant on the risks associated with the product. Implants, such as a new knee or a pacemaker, are checked much more stringently than, say, a sticking plaster. For IVD, there is now only a directive in place. Which the member states can interpret in their own way. But that directive dates back to 1998!"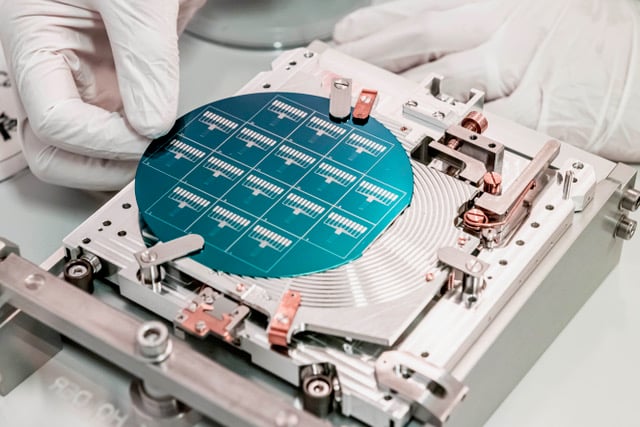 "Consequently, what it contains is long outdated," says Kardaat. "Classifications were made based on two categories using a list of diseases. Such as HIV, hepatitis, and diabetes. If something is not on the list, you still have free rein within the present framework. As much as 90 percent of the IVD tests in circulation are therefore not covered by this. With the new legislation, classification is made using four categories based on the levels of risk. With that, 85 percent of IVD tests will soon be vetted before they hit the market."
Reducing the risks to society
Within those four categories, a distinction will be made between risks to the patient themselves and risks to society, Karbaat adds. "Take a pregnancy test, for example. If it's not reliable and you turn out to be pregnant when you didn't think you were, then that's very distressing for you as an individual. But if a home test for, let's say, for COVID-19, is not reliable, then you run the risk of infecting a lot of people."

The companies involved in IVD still often lack knowledge about these latest developments. Something that Holland Innovative in Enschede has noticed. They are therefore already working on the development of a training course for their customers. Apart from the social impact of IVD, Karbaat believes that it is also necessary for companies themselves to be aware of the future legislation: "That's obvious. Otherwise, they may soon not be allowed to market their products!"